Salon owners have a lot on their plates. Not only are they busy doing all the work they love (hair, nails, beauty treatments, spa services, etc), they also have to do a lot of the stuff they don't necessarily love, such as all the admin work that goes into running a successful hair and beauty salon. It's all about customer service, new client acquisition and client retention, and the admin that goes into that has become a major part of the job.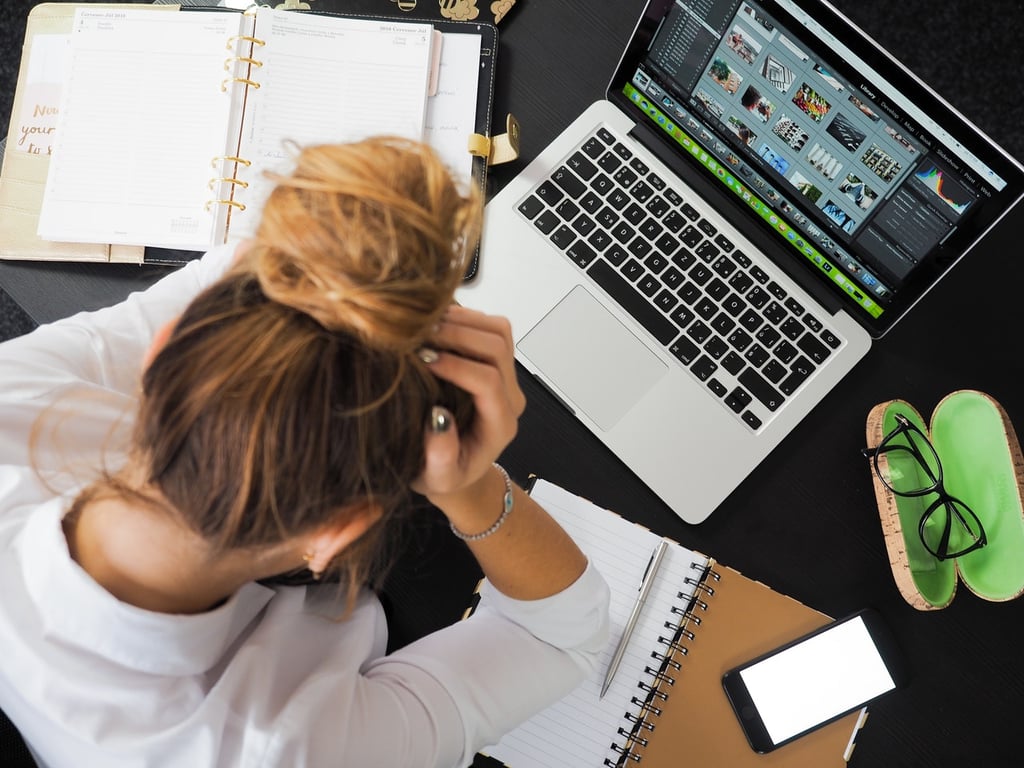 The traditional pen and paper (or basic computer programme) approach to managing bookings is clunky and prone to error, as is the front-of-house or reception desk system, which is is time-consuming and a waste of your resources. On top of that, trying to file and access client information, or gather client preferences and feedback so you can use it to provide a better service and stand out from the crowd, can be extremely difficult and time-consuming if it is all handled in an un-automated fashion.
This is why most salon professionals are now looking for ways - quick ways - to reduce or cut client admin down to a far more manageable and mistake-free system.
Managing bookings and client information isn't exactly rocket science, but it can be overwhelming if you haven't put in place a functional and organised system that gives instant access to booking facilities.
Manually entering bookings and client details, whether in a hard-copy appointments book or on to a basic computer system, is not just a time-sapping enterprise, it also poses threats to your business. Bookings can easily go astray, be forgotten about, or entered incorrectly in your system, meaning your salon can face double-bookings, when you are overstretched and can't provide the excellent service your clients expect, or missed appointments, because you couldn't follow up on the booking with your clients.
That's before we even get to the fact that your salon can't use the information it has about its clients to engage with them with marketing and communication. How can you let existing and new clients know about your special offers, if you have no way of connecting with them? Sure, you can post a message to your salon's Facebook page, but this is a limited platform, and one that can't compete with the power of a website.
This is one reason why more and more savvy salon owners are deciding to get their very own salon website that includes an instant online booking facility. The benefits of having your own website are many, and apart from giving you the online presence you need to be found by potential clients who are searching online for the right salon for them, it can dramatically reduce the amount of admin you need to do, leaving you free to do the stuff you love to do, rather than the stuff you have to do.
It's also important to note that in an age when consumers are doing all of their research online, and increasingly looking to take action such as booking appointments online too, the fact of the matter is that if your salon doesn't have the capability to enable a potential client to make or change a booking from their laptop or smartphone, they may see you as outdated, and chances are, they will move on to a competitor's website that does offer this facility. No salon website means no salon future.
Your potential clients no longer want to pick up the phone and call your salon, then wait for you to answer, find a pen, flip through a booking register, and log their appointment manually. They want instant access to a booking platform where they can enter their details themselves. That should also be something you, as a busy salon owner, want too, because it is another way to cut your client admin.
This also monetises the receptionist's time, as they are not spending much of it on the phone and can focus on excellent customer service for clients standing right before them, or receiving services in the salon.
Of course, you will still have clients who prefer to book by phone, but if you provide the option for them to choose, so much the better, and remember that having a salon website with its own booking facility means that you are adding the convenience of never being closed, enabling clients to book at any time of day or night.
So, one of the best ways to begin to cut client admin time is to simply make the shift to a website integrated with appointment booking software. It eliminates a tremendous amount of data entry and gives you that touch of modernity your clients have come to expect.
You may worry that building a website for your salon that includes the ability to manage online bookings takes time and resources, but it doesn't have to. The Digital Salon Group, set up and run by a team of experts with more than 30 years of experience in the salon industry, can provide you with an effective and efficient website quickly, and at a very affordable price.
Not only will we build your salon website, we can also manage it for you, with any changes and updates done quickly and easily, so you can focus on doing what you love, without having to worry about the admin.
Find out how The Digital Salon Group can help your salon business attract new clients online, and cut down on all that painful admin, by booking a call with us.